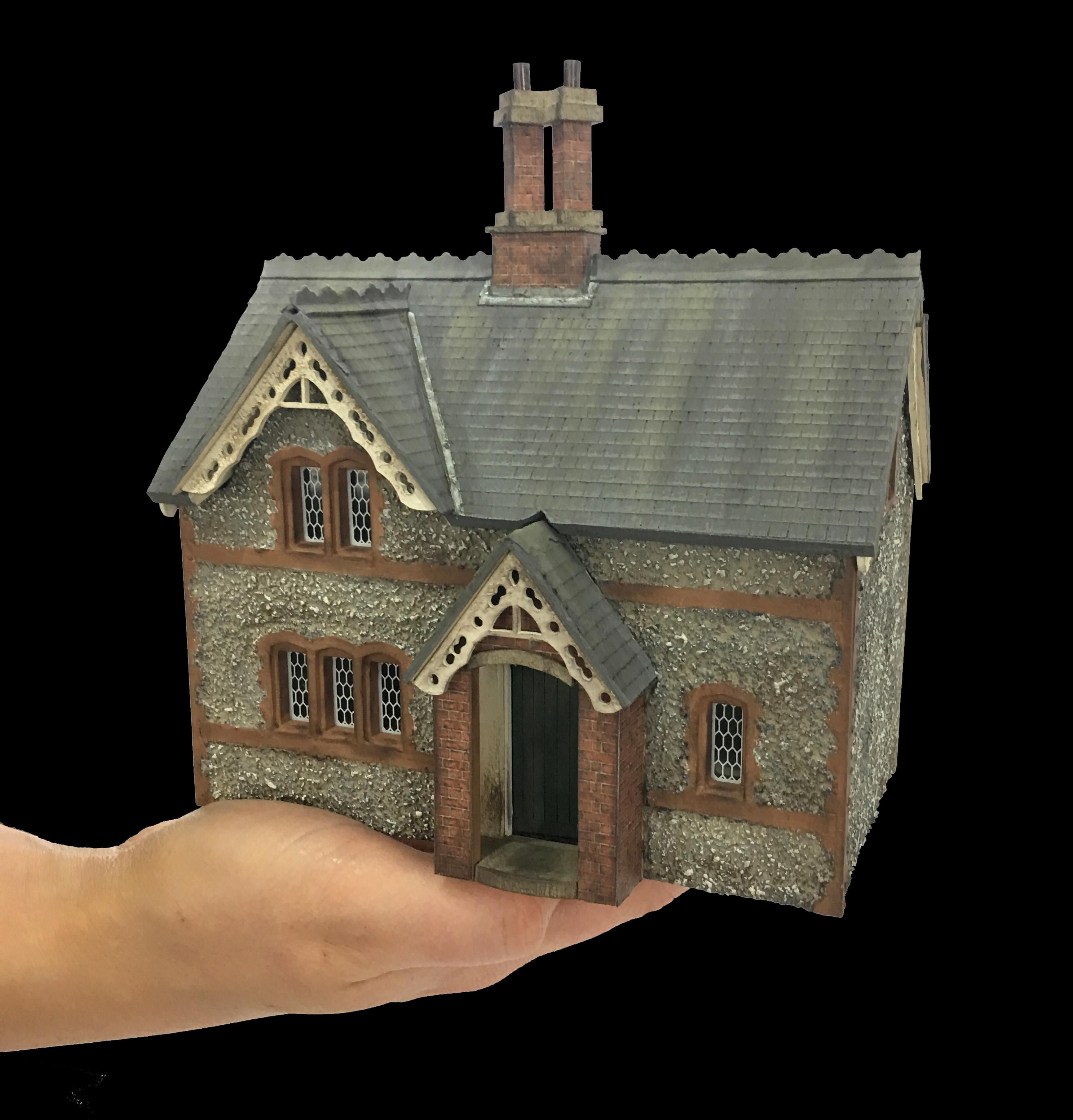 Latest News..
*BACK IN STOCK* Our

1:144th La Maison De Ville

kit is once again available to order via

our

online shop.



We're kicking off a busy Wednesday with the launch of the 6th Calendar Cottage. June Cottage is now available for mail order via PP's online shop!

*PLEASE NOTE* On Tuesday 25th & Wednesday 26th June the online shop will be under going maintenance and restructuring, so categories within it may appear temporary absent or offline. We thank you for your patience whilst we under take this work.
*BACK IN STOCK* 24th School Furniture Packs are now back in stock.

Thank you Editor Peter Kelly for this lovely PP feature / kit review in the June issue of 'The Railway Magazine - Guide To Modelling.' You can find your local stockist by clicking here.

*BACK IN STOCK* Our 1:48th Canape Chair kits are once again available to order via our online shop.
Hoorah! At last some respite from our busy show schedule & as we're aware that our online stock levels are somewhat depleted, Mr B & Mo are now fully focused on re-stocking all out of stock items ASAP. So if you're eagerly awaiting specific PP products, do what this space for update
The latest issue of Dolls House & Minature Scene is out now! You can get your copy here.

*NEW* show dates for 2020 have been added to our show schedule.

Don't forget to scroll down this page to see our latest products :)

This weekend we will be at the East Anglian Model Railway Exhibition. If you spot us come and say hello to Bea & Mr Bea.

*NEW PRODUCT* Hangman's Halt is now avaliable to purchase via our online shop.

It's official... Petite Properties is now officially a registered trade mark! What a great start to the week.

To celebrate the month of May, we're delighted to add May Cottage to our unique Calendar Cottages collection This exciting new kit is available to purchase here.

The AIM Mag is a FREE downloadable Dolls House & Miniatures magazine written exclusively by AIM members for dolls house collectors and enthusiasts.

If you love all things miniature - you will love the AIM magazine. Each month's edition features FREE projects, articles and features all written by the world's top international miniature artisans!



Why not visit the AIM website www.artisansinminiature.com to find out more!