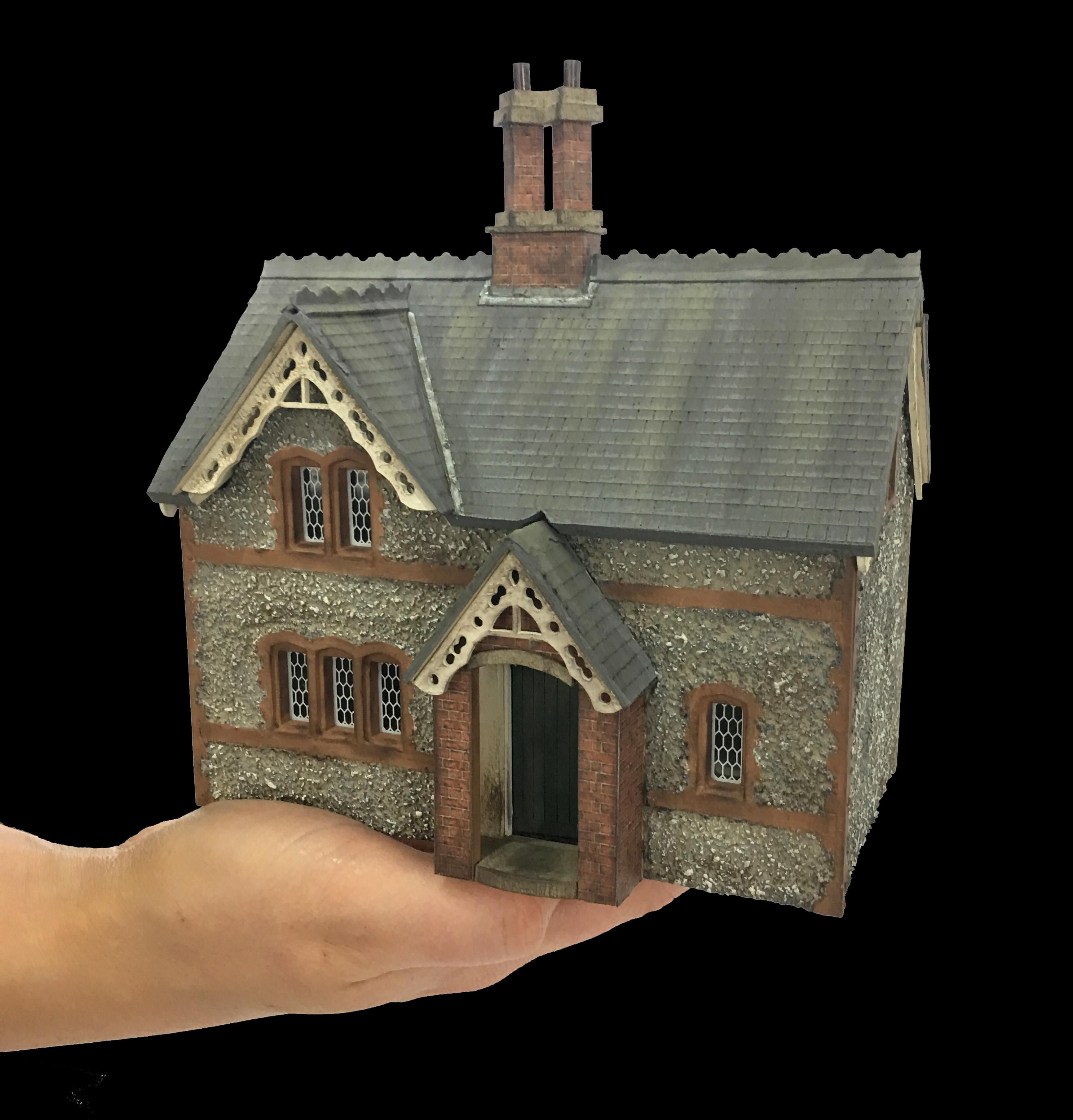 Latest News..
*BACK IN STOCK* Fri-yay! ...Our 'Feel Good Friday' round up returns! Despite it being a four day week here in the UK, Mr Bea has been in power house mode and has been super busy preparing, not only for the autumn Miniatura Show, but also replenishing PP's online shop too!
1:48th kits
Winterberry Hall, Buttons & Bunting Haberdashery, Thimble Cottage, Small Display Base, Large Shabby Chic Mirror,
Refectory Table, Refectory Bench (pair), Wainscot Chair (pair),
Semainier Chest, Grandma's Cupboard, Wishing Well
1:144th kits
Flower Pot Cottage
1:76th kits (OO Gauge)
Station Road Terrace (front)
1:148 (N Gauge)
Purbeck Cottage
Paint
Grandma's Green

"Lets get ready to rummage!" Here in PPHQ we're having a bit of a clear out. Minion Mo has been busy going through all of our ex-display stock of unpainted masters models. The result... she has been ruthless! So, if you are heading to the autumn Miniatura Show these ex-display models will be being sold off; sold on a first come, first serve basis and sold as seen! So why not stop by the PP stand and grab yourself a bargain.

*NEW* Our forthcoming 1:48th 'Tufty Burrows' kit seems to have caused quite a stir... So we thought that we would share few more preview pics of this exciting new PP 'fusion kit. You can find these on our Facebook page.

*OUT NOW* The lastest issue of Dolls House and Miniature Scene is out now. In the October issue Bea tells us all about her favourite crafting budget buys!

*Miniatura Pre Orders - Last chance saloon..!*
Our 'Pre Order Service' for the Autumn Miniatura Show will CLOSE TODAY; Friday 23rd September.
So, if you would like to place a Petite Properties' PRE ORDER for collection at Stoneleigh Park on the 1st & 2nd October; click here
*BACK IN STOCK* As we head into the weekend and take a look back at the week that was, we see that despite everything; it was another busy one! Whilst top secret new projects were strewn across my desk, Mr Bea was ploughing on and stoically working behind the scenes to re-stock the PP shop…
1:48th scale
Fancy Open Dresser, Shop Dresser, Bird Table, 1930s Fireside Chairs, Mantle Mirror, Single Cottage Bed, Single Sleigh Bed, Traditional Double Wardrobe, Throne Chair, Throne & Plinth, Plank Coffer, Edwardian Double Bed, Classical Single Door & Pediment, Shabby Chic Armoire, Nanna's Pantry, La Belle Boutique, Le Petit Palais, Lean To Greenhouse, Deluxe Base Kit.
1:24th Scale
Shop Dresser, Cottage Washstand Cupboard, Cottage Garden Bench
N Gauge – 1:148
Station Road (low relief)

Today is a very sad end to a week in which we saw a great tragedy unfold. But despite the heartbreaking news, here in PPHQ we are going to try to keep calm and carry on. Back on Monday, Minion Mo returned to her desk following her maternity leave and it is really wonderful to have her back on the team! As always, Mr B has been working away restocking the PP online shop and also preparing for the autumn Miniatura Show next month. This week saw 6 house kits (in varying scales), 1 display base and also 16 assorted furniture kits added to our

online shop

.


It is certainly going to be a sad time ahead for many, but we hope that our shared hobbies and love of miniatures will bring some comfort and happiness in the days to come. The PP Team
1:48th kits
July Cottage, Daffodil Cottage, Marshalswick House, Le Petit Palais Staircase, Bea's Bed Rustic Store, Wingback Settee, Shabby Chic Bedside Drawers, Shabby Chic Single Door, Georgian Door, Fancy Victorian Door, Retro Caravan, Classical Door, Simple Cottage Door, Rustic Porch, Medieval Door, Panelled Bath, Cottage Garden Bench.
1:144th kits
La Maison De Ville (micro), Le Grand Chateau (micro), Grand Shabby Chic Display Plinth (micro).
1:24th kits
Wood Store
1:76th kits (OO Gauge)
No. 2 Station Road

*PLEASE NOTE* Due to the Royal Mail strikes any orders placed on Thursday 8th & Friday 9th September will be dispatched on Monday 12th September.

Our Miniatura pre order service is now OPEN. This year we are doing things a little different. Pre Orders that are submitted can now be updated and added to by our customers, right up until a week before the show! To find out more click here.

*Exclusive Online Launch* We're delighted to announce that we've just added ELEVEN brand new 1:48th furniture kits to our PP range!
Designed with Turrim Castle in mind, however we do hope that you will also find them a versatile group of kits that could be finished to suit so many historical or miniature fantasy settings; Jacobean Four Poster Bed, Minstrels' Gallery, Throne & Plinth, Throne Chair, Oubliette, Wainscot Chair (Pair), Plank Coffer, Refectory Table, Refectory Bench (Pair), Castle Double Door, Castle Single Door, All 11 brand new kits are now available to order via our

online shop.



*OUT NOW* The lastest issue of Dolls House and Miniature Scene is out now. In the September issue Bea takes us away with her to the Jurassic coast and talks about all things Arts & Crafts.