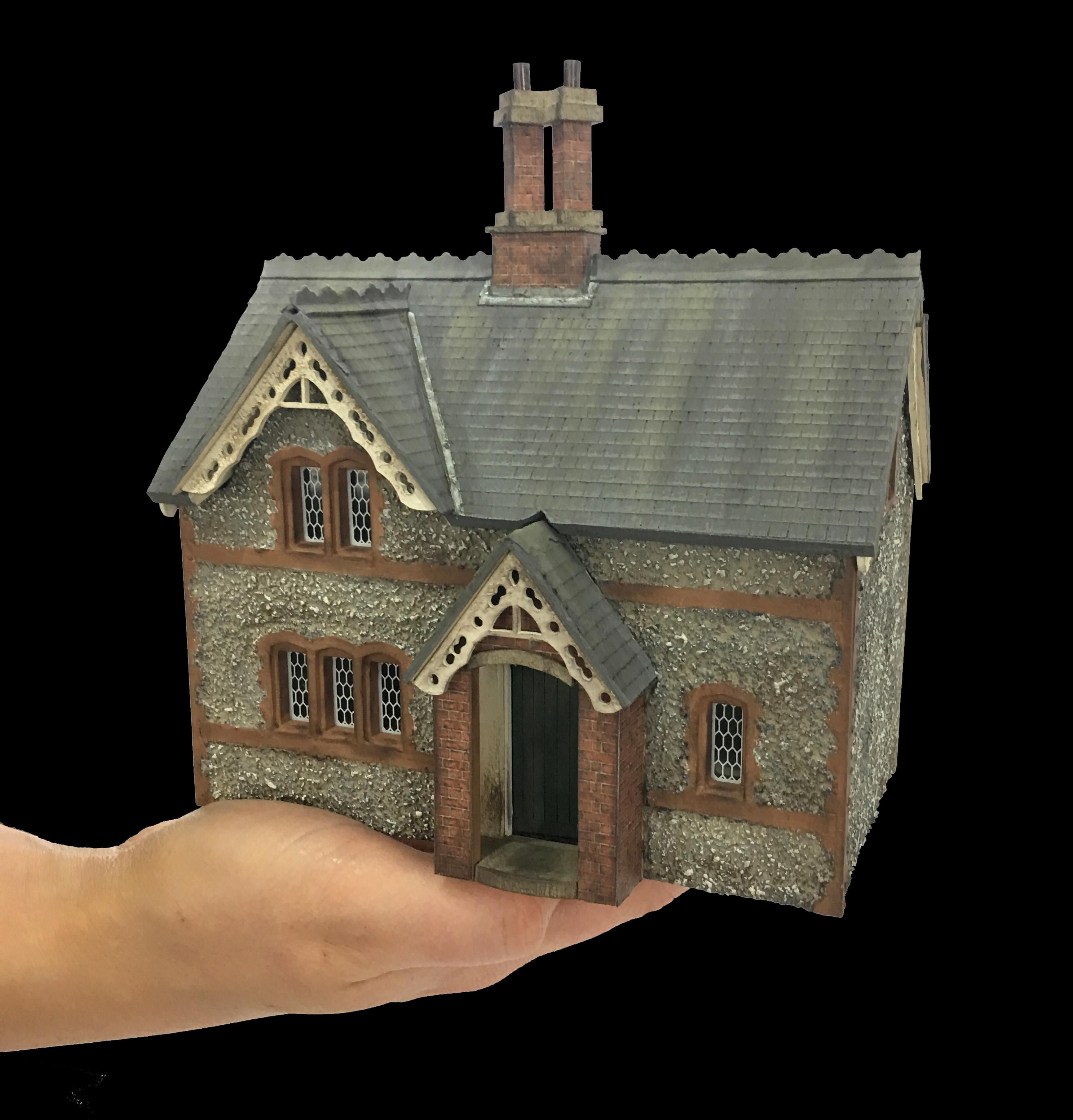 Latest News..
*PRE-ORDERS FOR SPRING MINIATURA ARE NOW CLOSED.*

*SPRING MINIATURA PRE-ORDERS* So here's just a quick reminder that our pre-order service for the *Spring Miniatura Show* CLOSES at midnight (GMT) tonight, Wednesday 8th March! So, if you want to add any last minute items to an existing pre-order or place a brand new one, then hurry as the clock is ticking..!

*NEW* A brand new addition to our 1:144th micro dollshouse range! We have rescaled our much loved La Belle Boutique design from 1:48 into 1:144th. We will launch both the 1:144th La Belle Boutique kit (£16.99) along with its especially designed Display Plinth (£3.99) at the Spring Miniatura Show. These two brand new kits will also be added to our

online shop

at 10.00am (GMT) on Saturday 18th March.

*MOTHERS DAY* Mothers Day here in the UK is fast approaching & if you're not sure what to get your (dollshouse loving) Mum or Mother figure in your life, why not treat her to a Petite Properties' gift voucher, so that she can enjoy the miniature world and get crafting. Our PP vouchers can be ordered via o

ur

online shop.



*NEW* Alongside our ever popular PP Advent Calendar, in 2022 we also launched our second '12 Days Of Christmas Calendar' which contained twelve new 1:24th scale kits. Classic Bench, Cook's Range, Corner Settle & Table, Davenport Desk, Edwardian Dressing Table, Georgian Cot & Nursery Cahir, Haberdashery Counter, Old English Dresser, Retro Table & Stools, Valet Mirror & Suit Rack, Victorian Double Bed & Wall Dresser Shelves (pair). These can now be PRE-ORDERED for collection at the show.

*MINIATURA* All you need to know about the forthcoming spring Miniatura show! You can find the PP team on stand H3 & Bea will be demo-ing all weekend on stand H4.
*

NEW*

All of our

2022 Advent Calendar

kits in both

48th & 24th

are available to pre-order for

Spring Miniatura.

They will be available to purchase on our

online shop

on

Saturday 18th March 10am (GMT)

.



*BACK IN STOCK* Operation re stock continues… Dirty Stone & Itchy Blanket are probably our most used paints and they are now once again available to order via our

online shop.



*OUT NOW* The MARCH issue of

Dolls House & Miniature Scene

is out now. 'Would you make a miniature purchase without knowing what it was? This month professional desinger Bea Broadwood of Petite Properties details how her customers did, as a result of purchasing their top secret Advent Calendar!'

*BACK IN STOCK* Looking for your next BIG small scale project? Then look no further! Our incredibly popular and epic

1:48th 'Turrim Castle'

kit is once again back in stock and available to purchase via our

online shop

.



*NEW* We're delighted to announce that our latest 1:76 scale model building kit, 'Crossing Cottage' has been added to our online shop and is now available to purchase. Further info about this new addition to our 360ͦ range of 1:76 model buildings can be found on our

online shop.



*Miniatura Pre Orders – Railway Buildings**
Regular PP customers will already know that at DH shows we only take our DH stock with us... and like wise at Model Railway Shows, we only have our Model Railway Building kits in tow.
Sadly, despite the size of the PP stand, at the forthcoming Spring Miniatura Show we will not be bringing our Model Railway kits with us.
However, we know that there are many of our DH customers who have been really enjoying building miniature dioramas with many of the kits from our Model Railway kit range, so if there are any 1:76 or 1:148 (OO gauge / N Gauge) kits you would like to purchase for collection at the Spring Miniatura Show next month here's how they can be pre-ordered! (No pre payment required)

• Email – info@petitepropertiesltd.com with your Pre Order list (please be clear on the scale you require), including your FULL name. It would also really help us if you could let us know which day you will be picking up your order.
• To help the sanity of our inbox, please put SPRING MINIATURA PRE ORDER in the email's subject heading.
• If at any point you wish to add to your Pre Order, simply email us again with the new items that you require and again include your FULL name.

Our 'Pre Order Service' will finally close on Wednesday 8th March. Of course we are only human and cannot totally guarantee that we will have everything on your list, but we will do our best!

*NEW* Our brand new 1:76th, OO G

auge kit,

'The Croft'

is n

ow avaliable to purchase via our online shop.

*PLEASE NOTE* We are now able to ship orders overseas. However there may be a delay due to a backlog with Royal Mail.