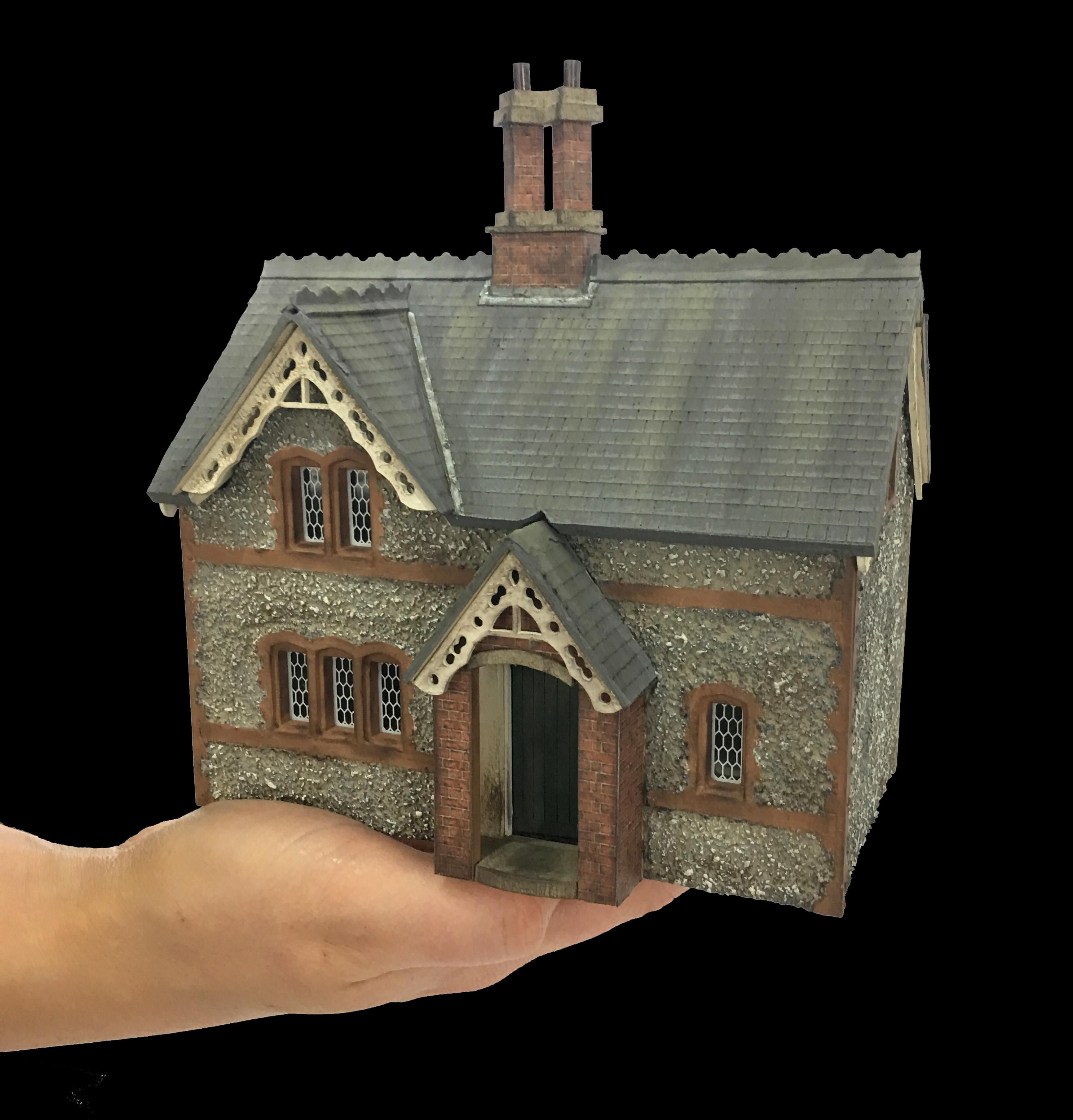 Latest News..
Here we go again! PP's Advent Calendar will be back in 2021, so head here for more information about this exciting release!

Love 1:24th scale? We do too and we are really excited to announce that this year we will also be doing a '12 Days Of Christmas' Advent Calender filled with new half scale kits!

Calling all 1:24th fans..!
With our big move now over and with PP's new engine room up and running, here in PPHQ we are planning ahead for the autumn / winter season. One idea that we have been mulling over, is the possibility of offering a 'Half Scale 12 Days of Christmas' advent calendar. It would follow the format of our previous 1:48th scale advent calendars; secret envelopes to open over the 12 days of Christmas. It would feature new 1:24th furniture kits and would be launched on 30th OCTOBER 2021. However, before we take the plunge with it, we wanted to 'test the water' so to speak and see how popular it would be?
So... If you would be interested in a 1:24th scale / 12 days of Christmas Advent Calendar, please register your interest ASAP by emailing info@petitepropertiesltd.com and put HALF SCALE ADVENT CALENDAR into the email's subject heading. Many thanks in advance and we're interested to see the response! Please note: registering an interest does not reserve you a calendar, it is simply to help us gauge the level of interest.

We have moved!

The PP team now have a new PPHQ... Our new address is:

The Old Methodist Church, High Street, Metheringham, Lincoln. LN4 3EA

Please note - We also have a

new telephone number

too! - 01526 320 958


*OUT NOW*

Love Bea's monthly column

'At Home With The Broadwoods'

in

Dolls House & Miniature Scene Magazine

?

Then don't miss the June issue which features the final installment of her incredibly popular

miniature landscaping series

. You can buy your copy

here.




*NEW KITS*

- We have launched 5 brand new 1:48th scale kits:

Market Cross, Panelled Fire Surround, Arched Kitchen Fireplace, Fire Surround & Grate and Cottage Kitchen Fireplace.

All are now available to purchase via our online shop!




It's been a busy week here in PPHQ and we have continued to re-stock our online shop with not only our 1:48th

La Maison De Ville, Shepherd Hut

kits, but also our (ever popular)

Mill Pond Cottage

kit. Many 1:48th furniture kits have also been added. So why not head to

www.petitepropertiesltd.com

to find out more?




***NEW KITS***

To celebrate what would have been

Miniatura

weekend at

10.00am TODAY (GMT)

we will be launching 25 new quarter scale furniture/accessory kits! From a

Cook's Range

to a

Grandma's Retreat

, we have something for any 1:48 scale scene! All will be available to purchase via our

online shop!




*PLEASE NOTE*

We are aware that Pay

Pal are currently having technical issues which is affecting checkout on our online shop. They are working on this and hope to have the problem resolved shortly. As soon as we are aware that the problem has been resolved we will remove this message.

*PLEASE NOTE* Due to the current increase of orders, orders are taking longer than normal to ship. We hope that you will bear with us during this busy period.

*NEW*

After an extended absence, we're delighted to announce that the

PP NEWSLETTER

is back and can be read

here.




Is the kit you are waiting for currently out of stock?




Well now you can be notified as soon as it comes back into stock!! Just click the

*Notify me when back in stock* button on the item you are waiting for, pop in your email address and you will be emailed as soon as the kit becomes available. Please note that you will need to make sure you are signed into your account on our online shop

to use this feature.