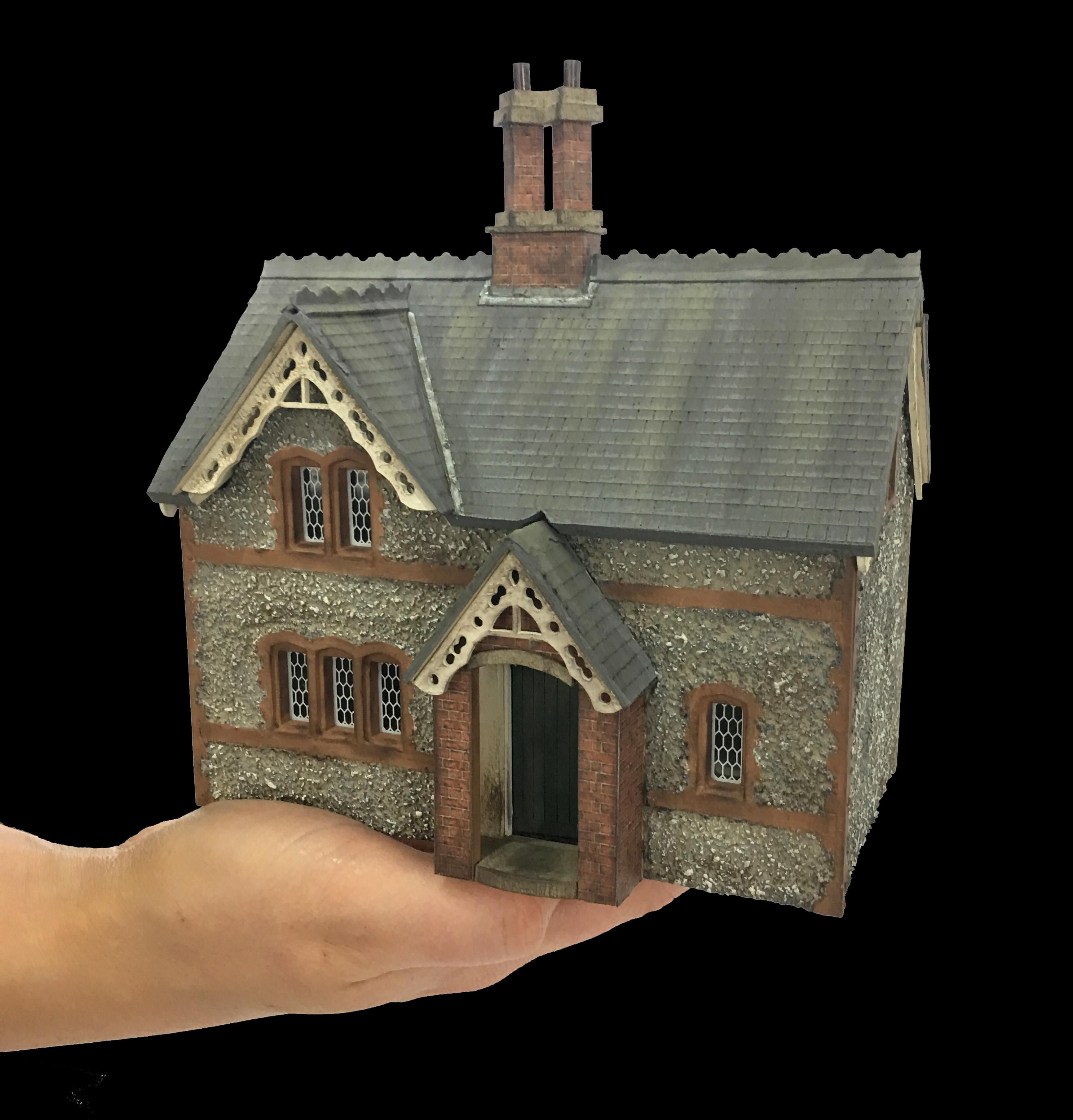 Another year flies by & here comes another Petite Properties' Advent Calendar!

Despite initial reservations, over last summer we decided, that our 2021 Advent Calendar would not be our last. As before there were two advent calendars, 1:24th 12 Days of Christmas & our ever so popular 1:48th Advent Calendar.

Our 2022 Advent Calendar and 12 days of Christmas, contained another 25/12 brand new furniture & accessory kits. Yet again the 1:48th & 1:24th kits featured were exclusive to this limited edition calendar and they will NOT be available to purchase individually until Spring Miniatura 18th & 19th March 2023!

As always the contents of our calendar remained UNKNOWN and there were NO PHOTO PREVIEWS released of any of the calendar's kit designs; this is to ensure that each day of advent will bring our customers a totally brand new surprise!
Can you keep a secret?
Although, we are aware that we live in an era of 24 hour social media, we once again asked any customers who purchase our unique Advent Calendar, to keep the contents of it a secret until Advent is over… ensuring 25 or 12 days of surprises for everyone!
PP's 2022 advent calendar was priced at £45, which INCLUDED FREE STANDARD POSTAGE to anywhere in the world.

The `Petite Properties 2022 Advent Calendar was released as an ONLINE EXCLUSIVE via our online shop
Limited numbers of the calendar was launched at 9am, 12pm (noon), 4pm, 7pm & 10pm (BST) on

SATURDAY 29TH OCTOBER,

2022.




Only LIMITED numbers will be available at each time slot and they will be sold on a first come, first served basis.

The contents of the calendar will NOT be advertised and it will include a mix of all different genres, periods and styles.

No pre-orders will be taken

Sadly, phone orders CANNOT be taken.

If you registered an interest in the 2021 Advent Calendar then please note that it DID NOT mean you have 'reserved' one. It was simply to help the PP team to gauge the level of interest.

Total purchases per person is limited to ONLY TWO. This is throughout the release of the calendar time period.
Your calendar is NOT secure until payment has been made. Logging in or registering your account beforehand will help make your check out process quicker. If you are wanting to purchase other items along with your advent calendar, please add these to your basket beforehand.


Not available to trade accounts
2022 1:48th Advent Calendar contained...

Twin Cartwheel Beds (pair)       Retro Kitchen Sink Unit
Go Cart & Toy Wagon         Market Barrow
Valet Mirror & Suit Stand        Nanna's Treasure Cupboard
Granddaughter Clock & Mantle Clock   Tree Seat
Arts & Crafts Dining Suite       Retro Refrigerator   
William & Mary Cabinet         Filling Cabinet & Safe
Carriage               Sack Barrow & Step Ladder
Grandad's Workshop         Orkney Chair (pair)
Assorted Wall Frames          Serpentine Serving Table
Victorian Credenza           Pot Belly Stove
Edwardian Kideny Desk & Chair    Shabby Chic Telephone Seat
Arts & Craftds Dining Table    Bumble Bee's Woodburner 
Gingerbread Cottage

2021 1:48th Advent Calendar contained...
Old English Dresser        Pantry Nook
Bijouterie Tables (pair)        Drinks Cabinet
Dresser Wall Shelves (pair)     Country Cottage Arbour
Edwardian Dressing Table      Cottage Kitchen Island
Bedside Cupboard (pair)       Elegant Room Divide
Library Steps & Fire Screen Retro Kitchen Base Units
Bow Fronted CoD (pair) Victorian Ice Box
Sleigh Bed (Single) Georgian Cot & Nursing Chair
Georgian Suite Nanna's & Grandpa's Rocking Chairs
Coffee Table & Occasional Table Tall Corner Shelves
Retro Kitchen Wall Units Shabby Chic Coronet Bed (double)
1930's Fireside Chair (pair) Davenport Desk
Octagonal Glass House & Plinth

2021 1:24th Advent Calendar contained...

Classic Bench
Cook's Range
Corner Settle & Table
Davenport Desk
Edwardian Dressing Table
Georgian Cot & Nursery Chair
Haberdashery Counter
Old English Dresser
Retro Table & Stools
Sleigh Bed
Valet Mirror & Suit Rack
Victorian Double Bed
Wall Dresser Shelves (pair)

2021 1:24th Advent Calendar contained...
Retro Electric Cooker
Chifferobe
Bunk Bed
Dumb Waiter & Butler's Tray
Cottage Kitchen Base Unit
Garden Chairs & Table
Tony's Tall Boy
Housekeeper's Cupboard
Cottage Kitchen Wall Unit
Bicycle
Vintage TV & Wireless
Wingback Chair & Settee
No kits will be duplicated in any advent calendar. It will contain only brand new unseen kits!

To find out even more information please read special issue newsletter below...