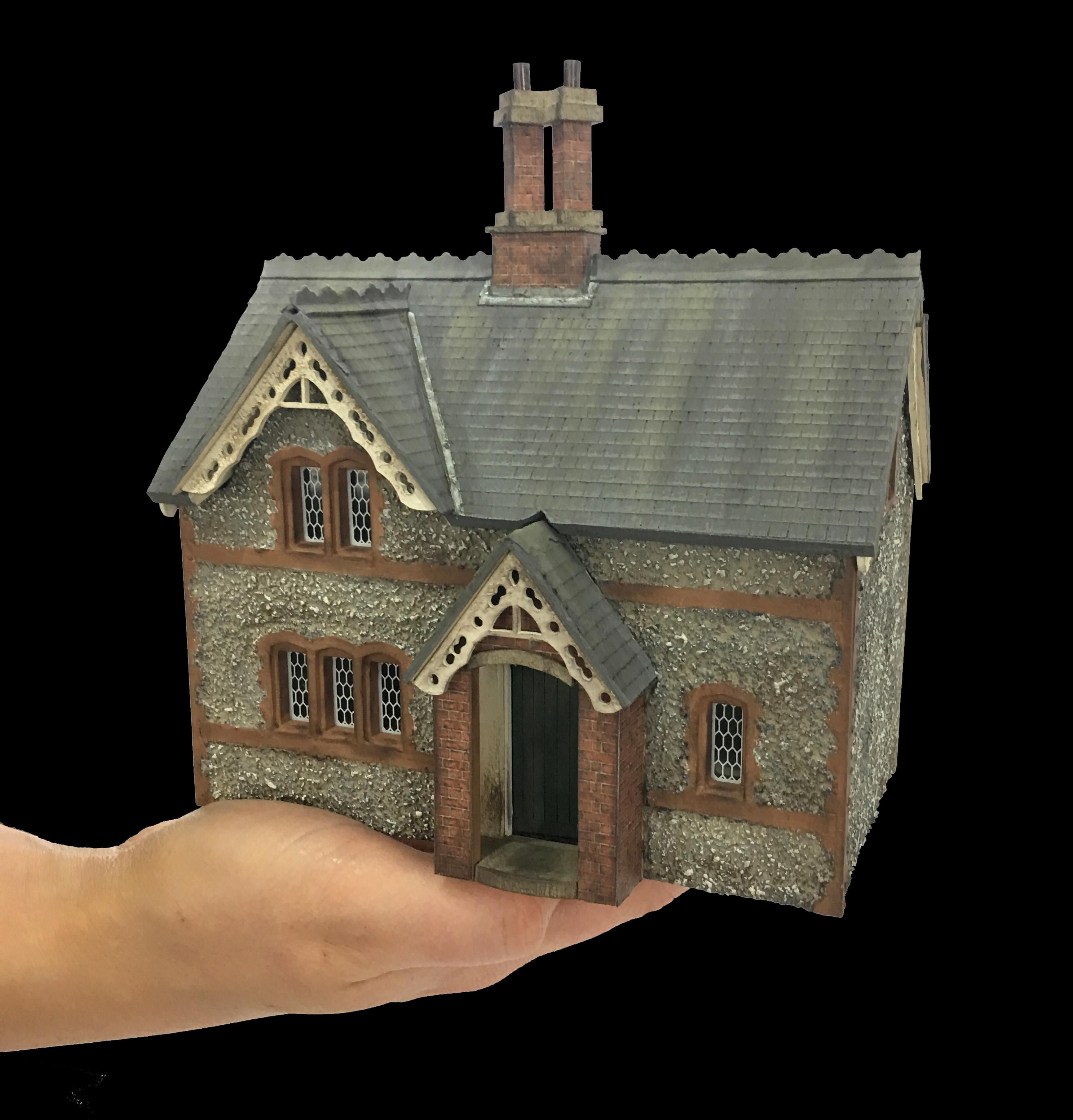 Another year flies by & here comes another Petite Properties' Advent Calendar!
*SOLD OUT*

Despite initial reservations, over the summer we decided, that our 2020 Advent Calendar would not be our last... so this year, we plan to do it all again!

As before, our 2021 Advent Calendar will contain another 25 brand new quarter scale furniture & accessory kits. Yet again the 1:48th kits featured will be exclusive to this limited edition calendar and they will NOT be available to purchase individually until spring 2022!
Once again the contents of our calendar will remain UNKNOWN and there will be NO PHOTO PREVIEWS released of any of the calendar's 25 kit designs; this is to ensure that each day of advent will bring our customers a totally brand new surprise!
Can you keep a secret?
Although, we are aware that we live in an era of 24 hour social media, we will once again be asking any customers who purchase our unique Advent Calendar, to keep the contents of it a secret until Advent is over… ensuring 25 days of surprises for everyone!
PP's 2021 advent calendar will again be priced at £45, which INCLUDES FREE STANDARD POSTAGE to anywhere in the world.
(Please note, if you are buying other items at the same time as your advent calendar, you will be charged postage on your other items. However, if you are charged for postage when trying to check out and have no other items in your basket, continue to check out to secure your advent calendar and we will refund your postage costs.)
Limited numbers of the calendar will be launched online via our online shop at 9am, 12pm (noon), 4pm, 7pm & 10pm (GMT) on SATURDAY 30TH OCTOBER, 2021
Petite Properties 2021 Advent Calendar will be released as an ONLINE EXCLUSIVE via our online shop
Limited numbers of the calendar will be launched at 9am, 12pm (noon), 4pm, 7pm & 10pm (GMT) on

SATURDAY 30TH OCTOBER,

2021.




Only LIMITED numbers will be available at each time slot and they will be sold on a first come, first served basis.

The contents of the calendar will NOT be advertised and it will include a mix of all different genres, periods and styles.

No pre-orders will be taken

Sadly, phone orders CANNOT be taken.

If you registered an interest in the 2021 Advent Calendar then please note that it DID NOT mean you have 'reserved' one. It was simply to help the PP team to gauge the level of interest.

Total purchases per person is limited to ONLY TWO. This is throughout the release of the calendar time period.
Your calendar is NOT secure until payment has been made. Logging in or registering your account beforehand will help make your check out process quicker. If you are wanting to purchase other items along with your advent calendar, please add these to your basket beforehand.


Not available to trade accounts
2019 Advent Calendar contained...
Bunk Beds             Victorian Bed
Library Shelves           Reading Nook
Classic Bench           Tudor Cradle 
Hall Tree & Bench          Retro Table & Stools
Parlour Chairs           Garden Chairs & Table
Retro Electric Cooker        Corner Settle & Table
Ladies' Writing Desk & Chair     High Chair & Play Pen
Gothic Pew             Parlour Suite
Tea Trolley              French Day Bed
Potting Station           Welsh Dresser
Cook's Table            China Cabinet
Chifferobe              Summer House
Cupboard Stairs
No kits will be duplicated in the 2021 advent calendar. It will contain only brand new unseen quarter scale kits!